In January of this year, Ahmed H. was released from prison after serving two-thirds of his five-year sentence for inciting a riot in 2015 at the border between Hungary and Serbia near the small town of Röszke. According to the 2016 court ruling, Ahmed H. was to be immediately expelled from Hungary upon his release. But upon his release, Ahmed had no place to go. He entered Hungary illegally and had no legal status to stay, and no other country, not the UK nor Cyprus, was ready to receive him. That's why, even though he had served out his sentence, Ahmed H. had to stay in detention, instead of leaving Hungary.
Recall the vociferous protests following that first court conviction, those who demanded "Freedom for Ahmed"? POLITICO Europe even ran a story depicting Ahmed H. as a human rights victim, implying the charges were overblown. In March, six weeks following his release, poor Ahmed was still waiting. It was then that I asked: Where are all those bleeding hearts who were once so passionate about "Freedom for Ahmed"? Why couldn't they lobby their governments to admit him?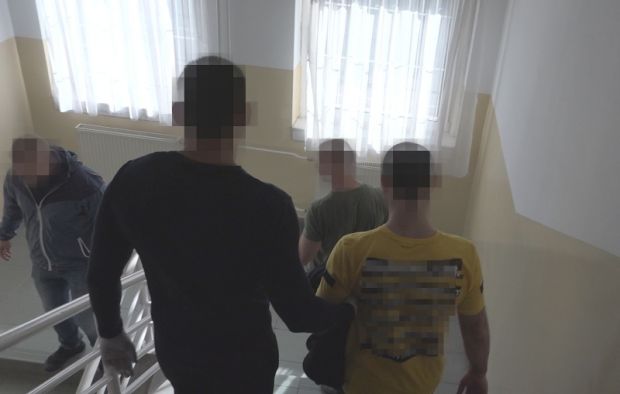 This week (more than eight months after Ahmed could have been released), we were notified by the ambassador of Cyprus in Budapest that Cyprus, where Ahmed H. and his family had lived, was finally willing to take him back. Incredible.
The case of Ahmed H. is an unfortunate one indeed. Finally, he is allowed to return to Cyprus. But, lest we forget, in the context of the immigration debate, the details of his case – the details of his crime – are important. Recall the events of September 16, 2015:
Ahmed H. was a Syrian national with residence in Cyprus, an EU member state. On September 16, 2015, he stood with a bullhorn at the front of an angry mob of mostly young, male migrants who had not gone through any background checks nor had waited for any official asylum procedures to properly take place. No, these migrants were simply demanding entry to the European Union's Schengen Area. To let them pass would have been a breech of Hungary's treaty obligations under the Schengen Agreement, completely illegal under the Dublin Protocols and at odds with the Geneva Convention provisions for asylum seekers.
So, angry after being denied illegal entry, Ahmed and his mob began throwing rocks at uniformed, Hungarian guards protecting the border of Europe. A video of the violence, the so-called "Battle of Röszke," is available here. Such violence, attacking the external border of Europe, constitutes an act of terrorism under Hungarian law.
Ahmed H. was later arrested in Hungary. According to the Hungarian National Police Headquarters, at the time of his arrest, he not only had a passport that in fact contained a Schengen visa but also had in his possession eight other passports under different names.
Following his arrest, Ahmed H. made a series of contradictory statements about his involvement. At one point he denied throwing any rocks at the border guards. Later, after seeing a video, he acknowledged breaking rocks and then finally also admitted to throwing rocks. The POLITICO article reported that his lawyers had acknowledged that "he threw a few stones during a standoff."
The case presented disturbing and poignant illustration of the real security issues at play on Europe's external borders. In the way in which some media, NGOs and pro-immigration political forces twisted this into a human rights case, it also showed us the lengths these interests would go to distort events to advance their political agenda.
Photos: TEK