The word "forint" originates from the city of Florence, where the gold coin was called "fiorino d'oro" and was first used in the early 14th century. Charles I of Hungary was the first monarch in Europe to introduce this gold-based currency in his country in 1325. Later, the forint was also used in the Austro-Hungarian Empire.
The forint was reintroduced on August 1, 1946 after the previous currency, the pengő underwent hyperinflation and was rendered almost worthless. After its introduction in 1946, the forint remained stable for the following two decades, but under the planned economy it began to lose its purchasing power in the 1970s and 1980s. After the democratic system change in 1989–1990, the forint saw yearly inflation rates of approximately 35% for a few years, but significant market economy reforms helped stabilize it. Since 2001, inflation has been in the single digits, and the forint was declared fully convertible in 2008.
In 2014, the Central Bank of Hungary announced that the bank notes would be redesigned. The renewal of all six banknotes was completed in 2019, together with the withdrawal from circulation of the old bank notes. On each Hungarian bank note, there is a portrait of a historical person and a famous location:
HUF 500 – Prince Ferenc Rákóczi II and Sárospatak Castle
HUF 1,000 – King Matthias Corvinus and the Hercules Fountain from Visegrád Castle
HUF 2,000 – Prince Gábor Bethlen and Viktor Madarász's painting "Gábor Bethlen among his Scholars"
HUF 5,000 – Count István Széchenyi and the Széchenyi Mansion in Nagycenk
HUF 10,000 – King Saint Stephen and the landscape of Esztergom
HUF 20,000 – Ferenc Deák and the old House of Representatives in Pest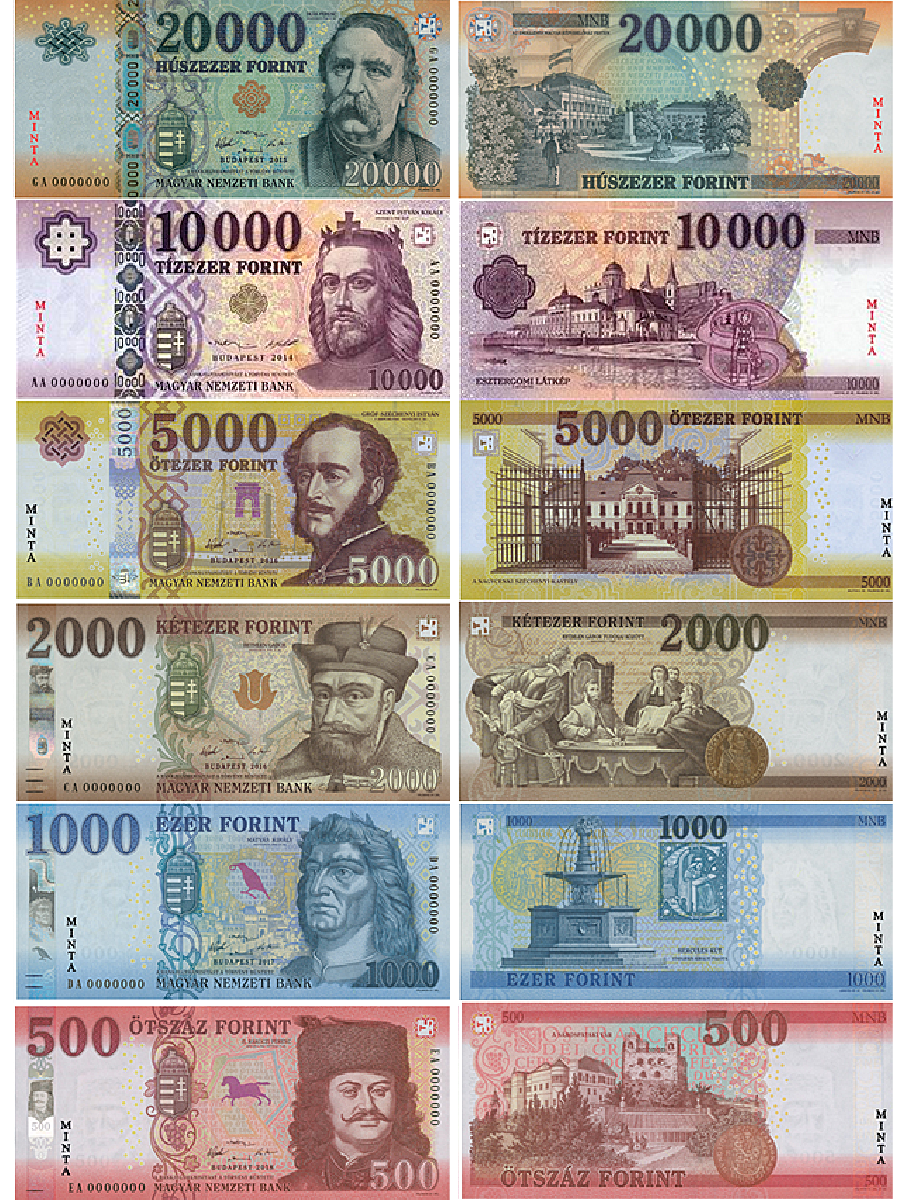 On the coins you can find the great egret (HUF 5), the Hungarian crest (HUF 10 and 100), the Hungarian fleur-de-lis (HUF 20), the saker falcon (HUF 50) and the Chain Bridge (HUF 200).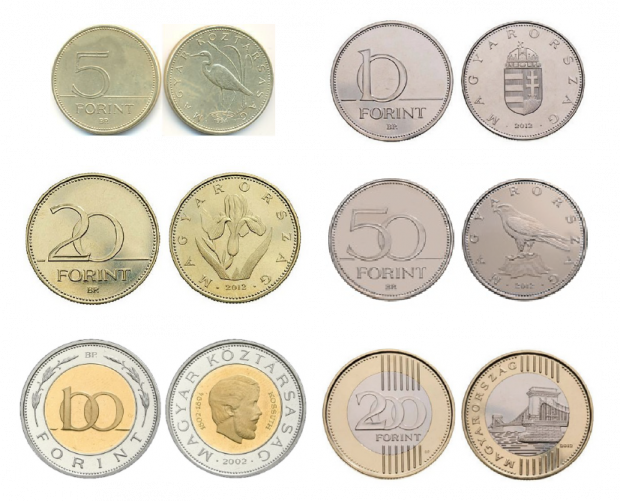 Happy 73rd Birthday, forint!