Since 2015, the peak point of illegal, mass immigration into Europe, left-liberal media outlets and organizations have gone out of their way to convince the public that the migration challenge is, in fact, over. While Europe has indeed recorded a decline in entries over the last couple of years, the trend now seems to be turning around.
If we look at the numbers and compare this year's illegal border-crossing attempts to the figures from last year, we find that illegal migration activity along Hungary's southern border fence has, in fact, significantly intensified. By the first week of December, some 13 thousand illegal border-crossing attempts were intercepted by Hungarian border police, a steep increase from 6,500 in 2018. That's 17 per day in 2018 versus 37 per day in 2019. More than double.
What's even more striking is how these illegal attempts have intensified over these last months of 2019. According to the latest statistics published by the Hungarian Police, 2,418 illegals were captured in November alone, with 9 percent of annual arrivals occurring during the last week of that month. In an interview last month, György Bakondi, the prime minister's chief security advisor, said that although the strongest pressure falls on Hungary's border with Serbia, an increase in illegal activity has been registered on the Croatian, Romanian and Ukrainian borders as well. With the number of registered migrants on the Balkans route having now hit 106 thousand, we can only guess at how much of an increase we may see in illegal arrivals.
But it's not only the sheer number of illegal migrants that is upping the stakes at play on Hungary's southern border – which is an external border of the EU's Schengen Area. It's also their more sophisticated tactics. Like this one here: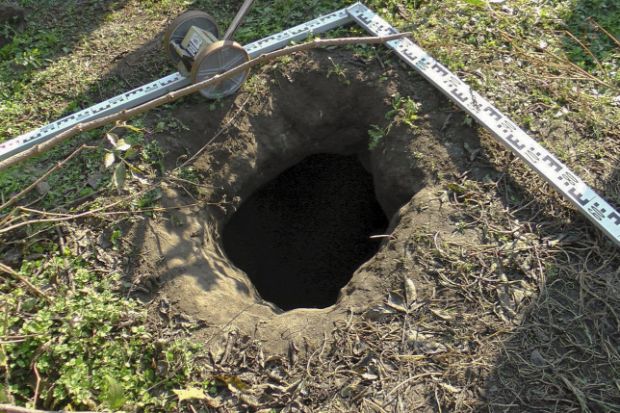 A few weeks ago, Hungarian border authorities unearthed two, hand-dug tunnels that ran below the Serbian section of the double border fence along Hungarian territory in the area around the villages of Ásotthalom and Csikéria. At the 34-meter-long Ásotthalom tunnel, border police captured 44 illegal border-crossers, while the other passage appeared to have not yet been used.
Both tunnels were immediately destroyed because they were not only an illegal passage under the border but were so poorly made that they posed a serious safety hazard to anyone attempting to use them.
The recorded increase in numbers of migrants and the sophistication of their methods support Hungary's well-established policy on immigration. As Foreign Minister Péter Szijjártó said recently, migration should still be the number one issue on Europe's political agenda. However, countries that go against the mainstream and reserve the right to decide for themselves whom they allow into their territory and with whom they wish to live together still face constant pressure.
Photo credit: Origo, pestisracok.hu