The light trams are back in Budapest and will illuminate the city up until January 6, 2020.
The tradition of decorating trams in Hungary began in 2009. The trams along with various streets around Budapest are decorated with copious amounts of lights to bring the holiday cheer. This year the light trams have nearly 40,000 LED lights covering them.
The trams will run on 10 different lines (2, 19, 42, 47, 49, 50, 56A, 59, 62A, 69) and start operation at around 3 p.m. this year due to the curfew. The last tram to run is between 7 and 7:30 p.m. It is recommended to depart earlier to avoid the crowds.
There will be no light tram service on Christmas Eve and New Years Eve. As per government regulations, masks are mandated on all public transport.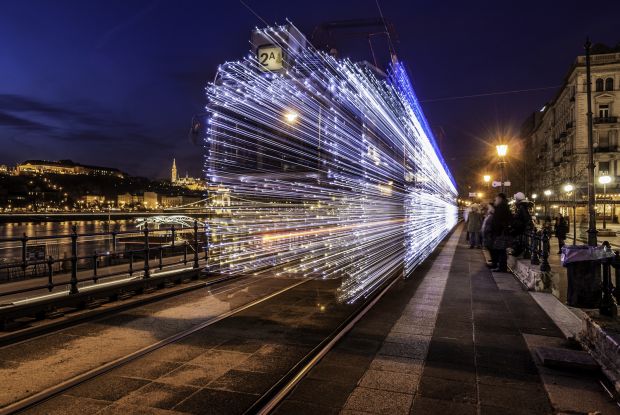 Photo credit: Simon Nyirő/BKK, Victor Varga