The autumn season not only kicks off the school year; it is also the time for harvests and winemaking in Hungary.

It was the Romans who first brought wine to the country, and Hungarians imported their wine-making knowledge from the East. The history of wines dates back to the Kingdom of Hungary, and as of 100 years ago, Hungary was one of the most important wine producers in Europe. Every royal court on the Continent clinked glasses filled with precious gold Tokaji wine, while other lush Hungarian whites and reds were lauded and enjoyed throughout Europe. The Hungarian language – along with Greek and Basque – also has a word for wine ("bor") that is not rooted in Latin, but has a Middle Persian origin.

After the setback caused by the world wars and 40 years of communist collectivization, Hungary is finally – and fortunately – bouncing back, strengthening its presence on the map of excellent European wines.

All in all, there are 22 wine regions in the country, which can be considered a relatively large number for the size of the country. Each has a unique combination of climate, soil and grape varieties, but the four most famous regions are Tokaj, Eger, Villány and Badacsony.


Eger

With its cool climate and lava-rock soil, Eger's culture and economy have been intertwined with winemaking for a very long time. Scientists actually identified a 30 million-year-old wine grape fossil in Eger, and monks were already engaged in winemaking with native grapes 1,000 years ago. Eger's two best-known native blends are the red Bikavér ("Bulls Blood") and the white Egri Csillag ("Star of Eger").

Although the Turks occupied Eger in 1596 and held it for nearly 100 years, winemaking was such an important source of revenue that it was allowed to continue under their rule. By the 16th century, there was a complex system of labyrinths underneath the town for storing wine as well.

Villány

In the warm southern corner of Hungary, Villány is famous for its opulent red wines. The sub-Mediterranean climate and volcanic soil there is particularly ideal for world-class, structured and elegant wines. Native grapes include Portugesier and Kékfrankos, but international critics in the 2000s have said that Cabernet Franc has also found its new home in Villány, where the grape is now widely planted.

Badacsony

Badacsony wine region is located on the Northern shore of Lake Balaton, where grapes were already cultivated in the time of the Roman Empire. Szürkebarát is the best-known variety cultivated in the region, known for its mild climate and sandy soil on top of basalt. Szürkebarát is a descendant of Pinot gris, brought from France by monks around 1300.

The wines from the Badacsony region have a unique character and rich taste. Traditional, oak-barrel wine production dominates the region. The use of reductive techniques is spreading, but modern techniques have not yet changed the typical character of these wines.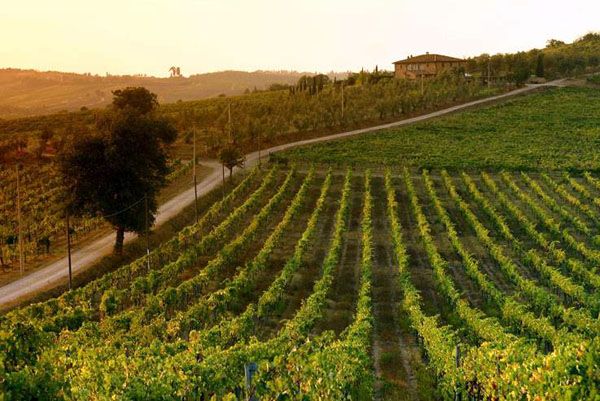 Tokaj

As the gold standard of Hungarian wine regions, Tokaj is the oldest classified wine region in the world and part of the UNESCO World Heritage Site. The region was named after the village of Tokaj, located between two rivers that create a unique microclimate and home to the world-famous wine produced from over-ripened grapes (affected by noble rot) – the sweet Tokaji aszú.
Tokaji aszú was mentioned as early as 1571 in a document and was famously christened by Louis XIV of France "Vinum Regum, Rex Vinorum" (Wine of Kings, King of Wines). Before the invention of refined sugar, royal courts throughout Europe would consume the sweet Tokaji. This honey-sweet wine can only be made from six native varieties of botrytized grapes that are harvested, mashed and then soaked in dry wine or must. After aging, it becomes extremely sweet and has the potential to age indefinitely with proper storage.
In 2019, one of its wines, Tokaji Essencia, became the most expensive wine in the world, costing EUR 35,000 for a 2008 vintage bottle containing more than 400 pounds of grapes.

If you are interested in all of Hungary's wine regions and their best wineries, you can read more about them here.
Photo credit: kaposvarmost.hu; femina.hu; delmagyar.hu