There is a prominent opposition in the international arena, members of which oppose Prime Minister Orbán's government. They oppose our stance on immigration as well as our position on issues like a strong Europe built on strong nation states and the preservation of Christian identity and culture.
George Soros, by his own declarations, is a leading figure in this opposition, but he is not alone. He has an intricate network, financed by his billions of "charitable" giving, that advances his agenda. This is what we call the Soros Orchestra, and it's made up of real people — figures who have led and continue to lead Soros-funded organizations and who share his world view of an idealistic, open society.
Gerald Knaus, President of the European Stability Initiative (ESI), is one such figure. While his name might not sound familiar, his direct financial connections to George Soros are beyond doubt. The facts point in the direction that he is the American billionaire's main man behind the smear campaign against Hungary that has been in place since PM Orbán rose to power in 2010.
In 2015, for starters, Knaus' ESI received a sum of USD 300,000 "to promote the reform of key European institutions" from Soros' notorious Open Society Foundations. Obviously, this act of "charity" is not without precedent. In fact, Knaus met George Soros in New York back in 2004. Following the meeting, according to the former ESI website, the parties agreed that "the Open Society Institute and the European Stability Initiative will engage in a close cooperation, one that may be extended in the future."
Meanwhile, Gerald Knaus was no stranger to prominent members of the Hungarian opposition, as he signed onto a petition in the Financial Times to save the Eurozone in 2011, alongside 94 other influential contributors, including former Hungarian PM Gordon Bajnai.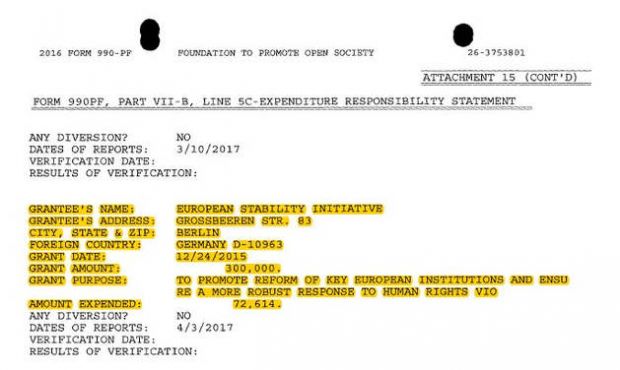 What's more, according to lobbyfacts.eu, a website that lists lobbying costs for NGOs in the EU, Knaus' ESI has spent between EUR 300,000 and 400,000 in 2019 alone on trying to convince EU legislators to decide on policies in its favor.
This all goes to show that ESI could hardly be the ordinary NGO and research institute it claims to be. No, it is a well-camouflaged gear in Soros' paid, European lobbying machine, one where ESI's clear financial dependence on Soros money is interwoven with sympathy toward the American billionaire financier's twisted ideology of what he calls an "open society."
There is something fishy in the background. I'll be back with more, so stay tuned!
Photo credit: DW