Three Hungarian school children aged eight and nine have won the gold medal at the 2019 World Robot Olympiad in Aarhus, Denmark.
According to Rmx.news, the team from the grade school of the Szeged Science University consisted of Delal Manai, Linda Scurrah Linda and Tamás Kaszás which constructed a robot dog that can assist the blind in a smart city – in the contest it was a Lego city.
The Hungarian team's success is even more impressive as all three children were among the youngest in the 8 to 12 years category.
A team from Germany came in second place with a cleaner robot that selectively collects garbage, while third came a Chinese team who built a model snow leopard displaying the abilities of the animal.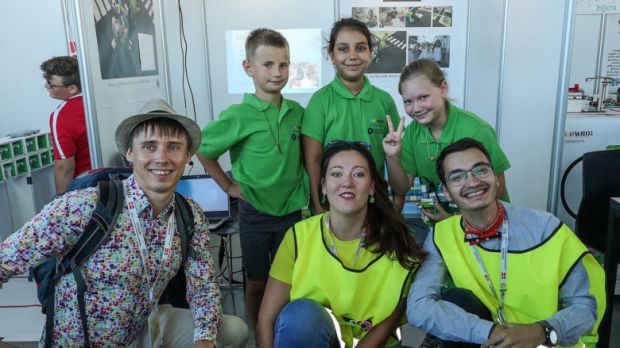 Photo credit: Facebook, Magyar Nemzet