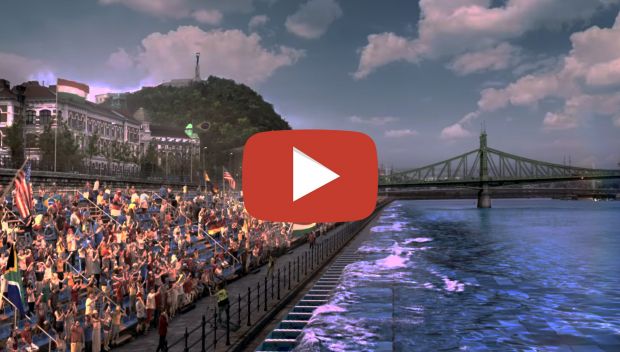 Hungary is well prepared for the FINA Aquatics World Championships, the biggest sporting event to hit the nation, it has been announced.
"All preparations are moving forward according to schedule seventy-three days ahead of the start of the FINA Aquatics World Championships, the biggest ever sports event hosted by Hungary," Miklós Seszták, minister for National Development and Chairman of the organizing committee, has said.
The minister said the organizing costs of the World Championships were 32.9 billion HUF (70 million EUR), to which must be added the international swimming federation's royalties, making a grand total of 38.6 billion HUF for the organization and management of the games. This also includes costs such as providing accommodation for athletes, sports officials and VIPs, the maintenance and operation of sports facilities, doping tests, ticket sales and production costs, as well as the opening and closing ceremonies.
The minister said that the organizing committee was counting on around 7-10 billion HUF in revenues, not including the expected income derived from fans and athletes who will be coming to Hungary to attend the competition (hotel and catering industry revenues, etc.). Seszták indicated that this figure was "conservative" because the aim was to organize a "family friendly" World Championships with ticket prices that are hoped will mean full houses at every single final. The image value that the World Championships represent for Hungary cannot be expressed in figures, he added.
The 17th FINA Aquatics World Championships will be held in Budapest and Balatonfüred on July 14-30.